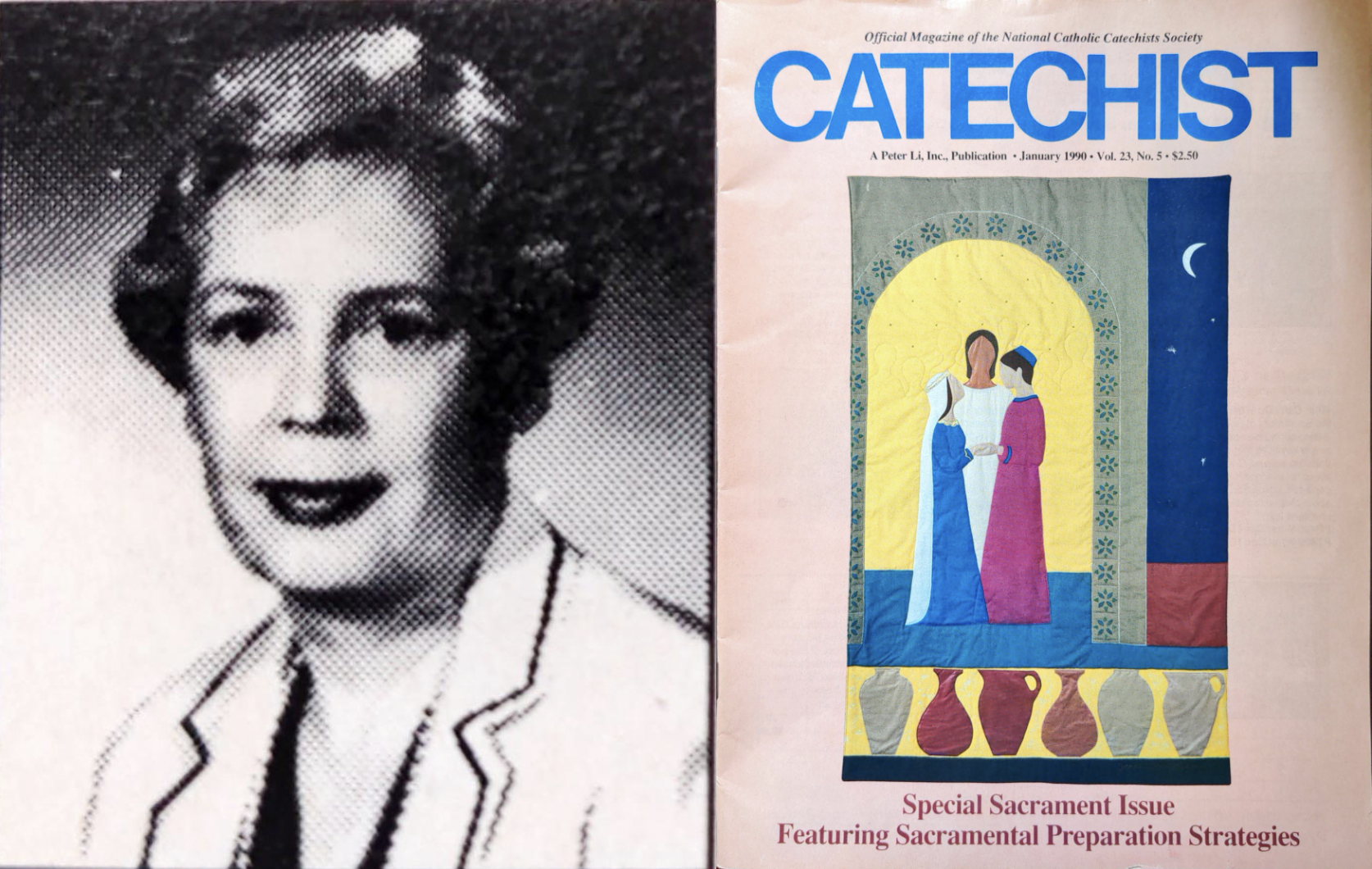 With great sadness, we announce the death of Patricia Fischer (Dayton, Ohio) on September 5, 2021 at the age of 94. As a gifted and creative writer, Pat worked as an editor of CATECHIST magazine at Pflaum Publishing, Peter Li Publishing, and taught many about writing, editing, and publishing.
Her husband Carl passed away last year. Carl also worked for the Peter Li Publishing Company in the 1960s.
May her memory always be for a blessing.
(Photo: From the archives of CATECHIST magazine)
https://www.legacy.com/us/obituaries/dayton/name/patricia-fischer-obituary?pid=200102030
The post Former CATECHIST Magazine Editor Dies appeared first on Bayard, Inc..