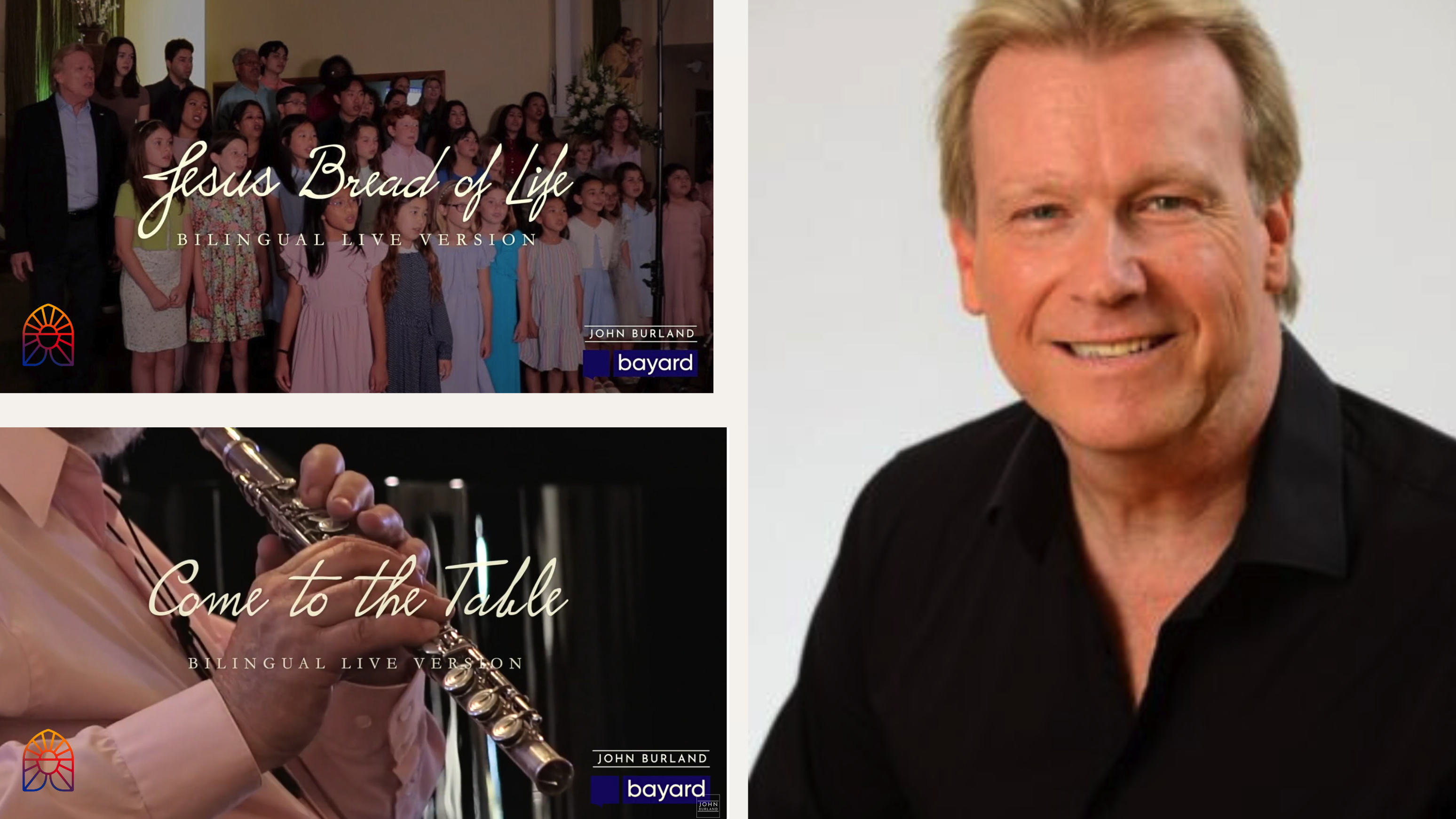 In celebration of the National Eucharistic Revival and the 10th National Eucharistic Congress in 2024, Bayard, Inc, and John Burland, Composer and National Music Consultant for Bayard, are pleased to offer two Eucharistic-themed resources for parishes to use royalty-free through July 31, 2024: Sheet music available as downloads through BayardFaithResources.com and music videos on YouTube to serve as a demonstration on how parishes can offer these songs bilingually.
Live Choral Performance
The live recording choir demonstration has been filmed at St Mark Catholic Church, Venice, California. It presents brand-new bilingual choir arrangements for all ages of John Burland's beloved Eucharist songs, "Come to the Table" and "Jesus, Bread of Life."  The students in this video are from the Children's Choir at St Mark's Elementary school and generously volunteered to be part of this project under the direction of Mr. Julio DeLeon. They range in age from 7 years to 14 years of age. The adult choir is made up of active music ministers from several surrounding Los Angeles parishes. Both choirs are under the musical direction of Mr. John Flaherty.
These videos illustrate how the song can be used in a parish setting and sung by children of varying ages and by adults. "Come to the Table" and "Jesus, Bread of Life." engage and catechize both children and adults, as they remind us that Jesus is always present to us in the gift of the Eucharist.
Additional Eucharistic-Themed Resources
Click here: gospelweeklies.com/eucharist for free resources relating to the Eucharistic Revival.
Click here: Eucharistic Revival collection to purchase Eucharistic-themed products and much more.
If you have any questions, please email David Dziena, Publisher, at editor@pflaum.com.
The post Bayard Inc and John Burland Offer Parishes Free Eucharistic-Themed Resources appeared first on Bayard, Inc..