GREEN BAY, Wis. — Bayard, Inc. won 10 awards last week at the Catholic Press Association's annual Catholic Media Conference, including seven book awards.
"Bayard, Inc. sees the work of its teams rewarded by these numerous awards. The magazines Catechist and Catholic Digest as well as the publisher Novalis (and its partner Twenty-Third Publications) are honored for their proximity to the readership, for the particular care given to the layouts, and especially for their editorial treatment: sensible, practical, and accessible to all," CEO Hugues de Foucauld said.
"Bayard, Inc. will continue its commitment to the Catholic Church, providing effective reference points and reflections to families, as well as priests, brothers and sisters, teachers, and lay people involved in the education of all."
Catechist magazine placed second in best redesign for a magazine.
"The new look and feel is crisp and inviting to the reader," judges wrote. "The images are high quality and impactful."
Catholic Digest won two awards.
The magazine's Ask Father department placed third in best regular column, spiritual life.
The columns honored were: "Will I see my relatives in heaven?" by Fr. Roland Guilmain, AA; "Do I need to confess the abuse that I endured?" by Msgr. Stuart Swetland, STD; and "Why did my husband die so young?" by Fr. Guilmain.
Judges wrote that the Q&As were "very well written" and topical.
Creative Director Ted Schluenderfritz's print design of the article "Catholic treasures of Switzerland" won honorable mention in best layout of article or column, national general interest magazine. The layout is below: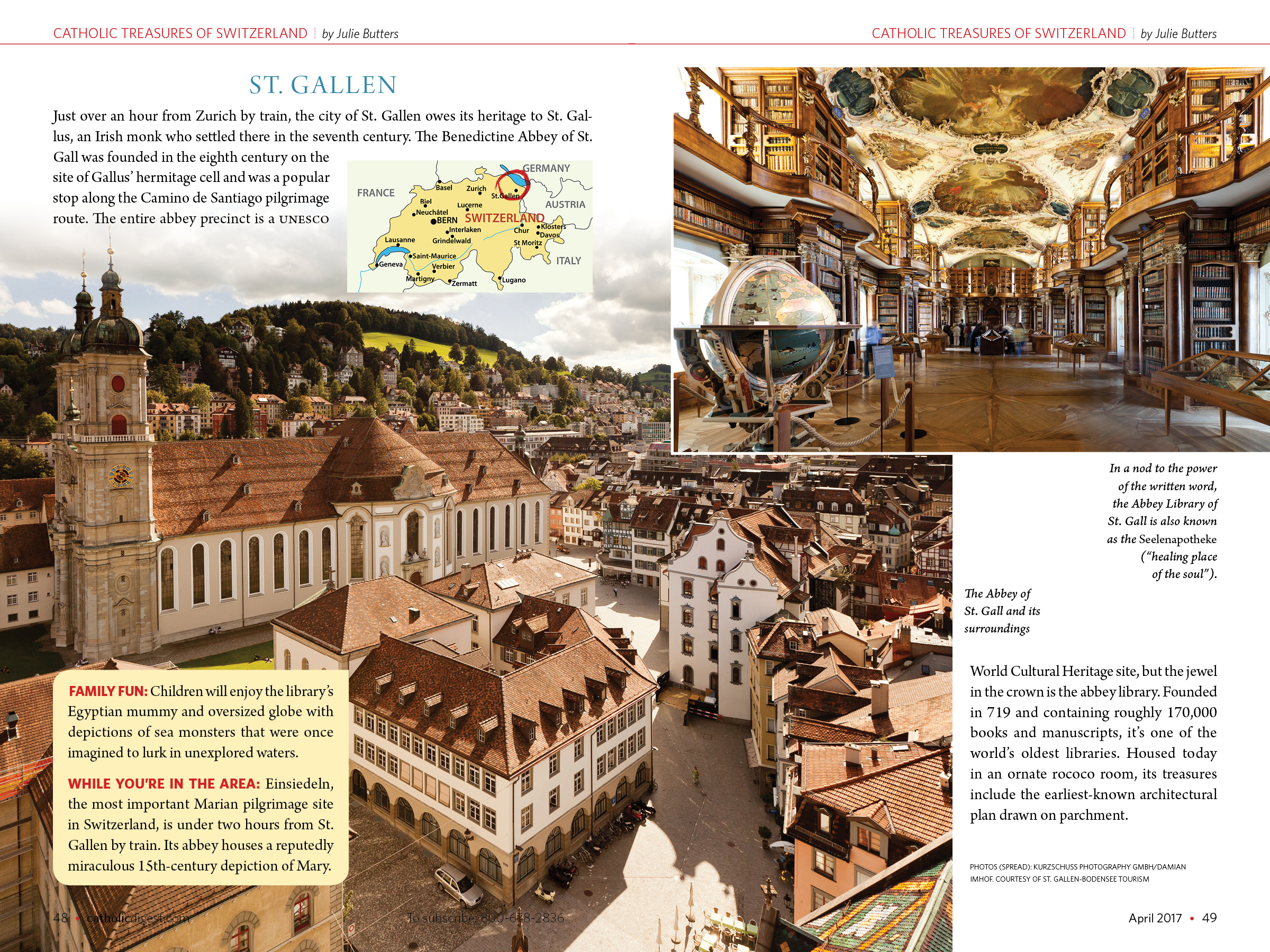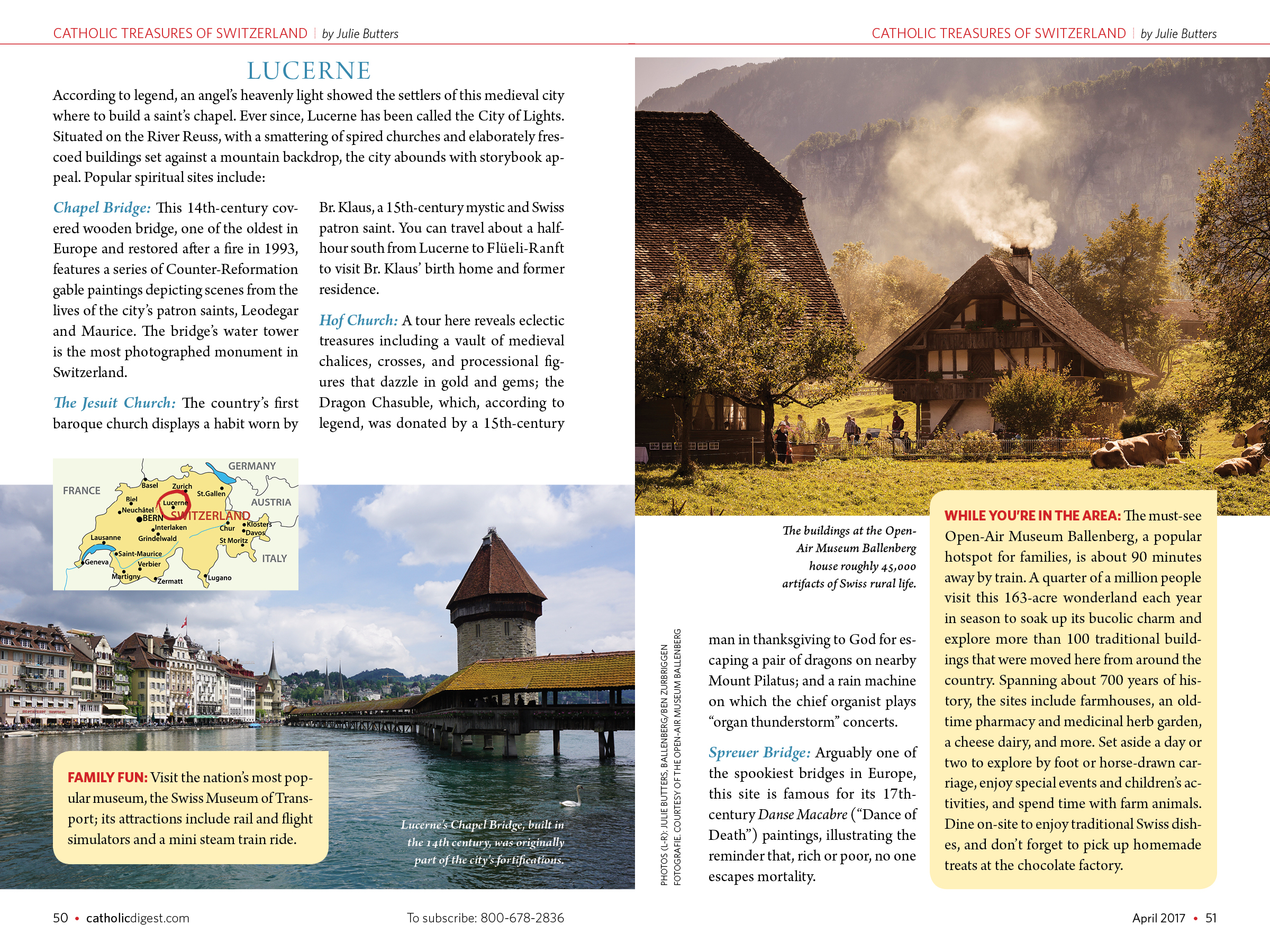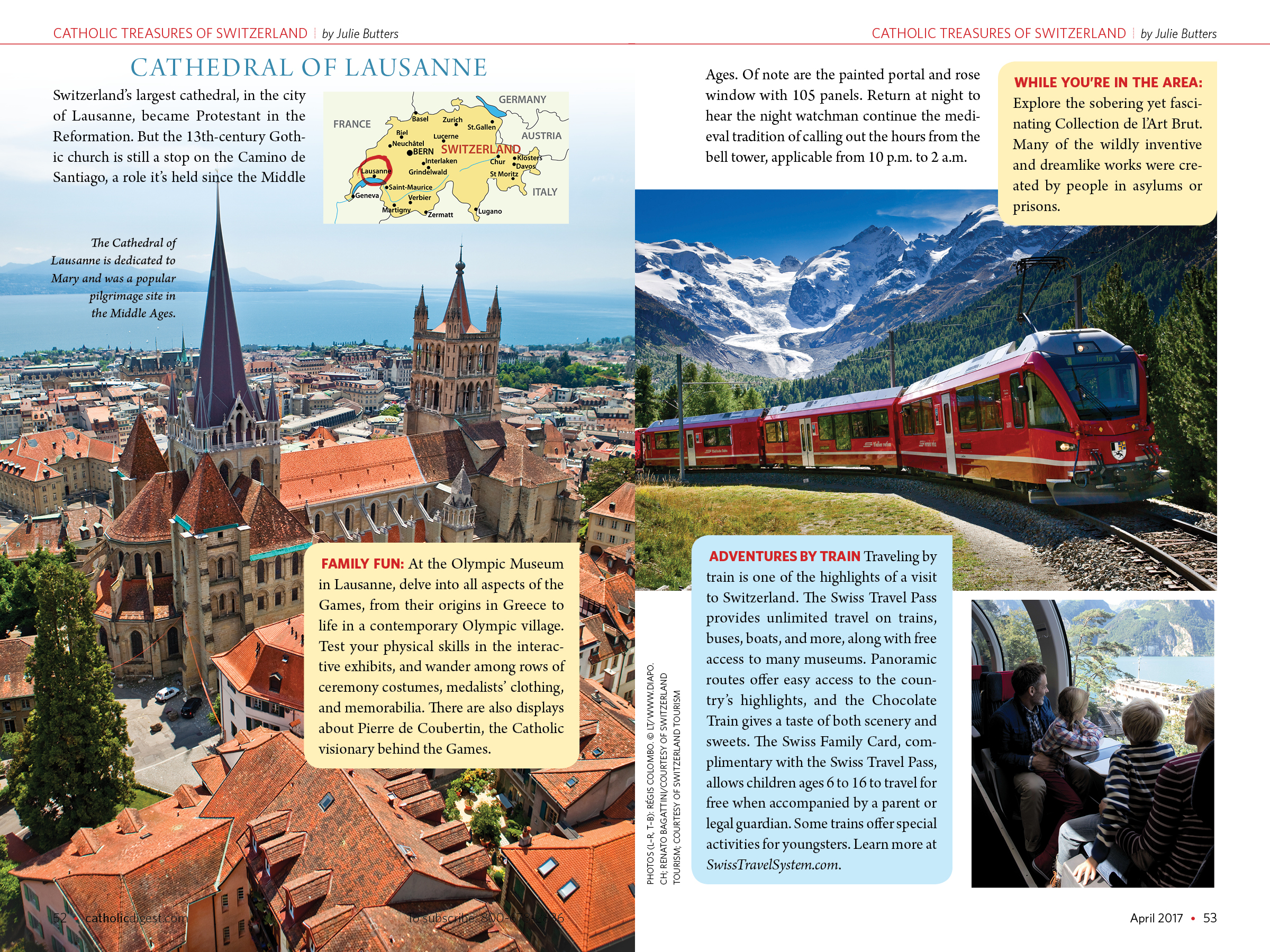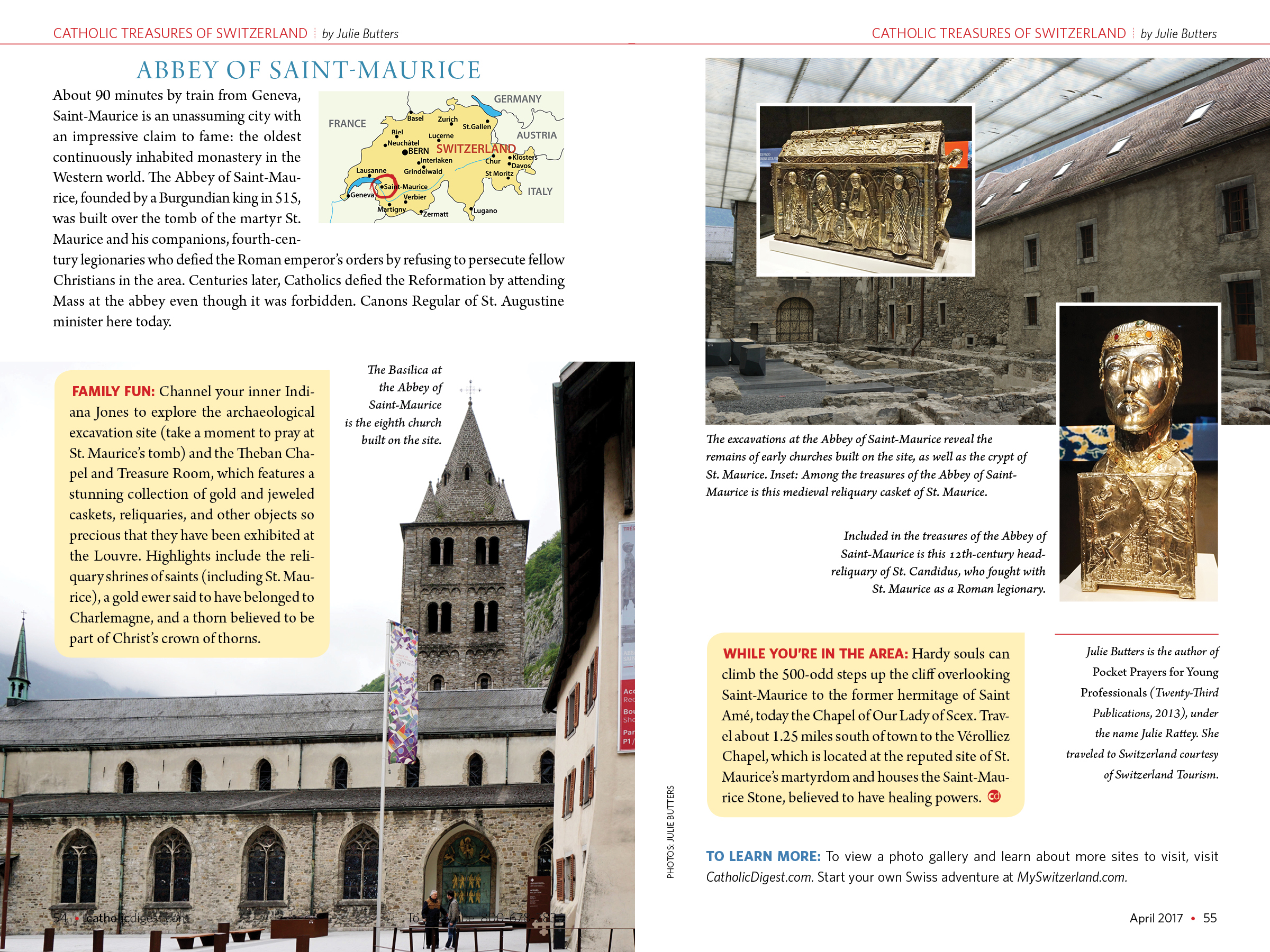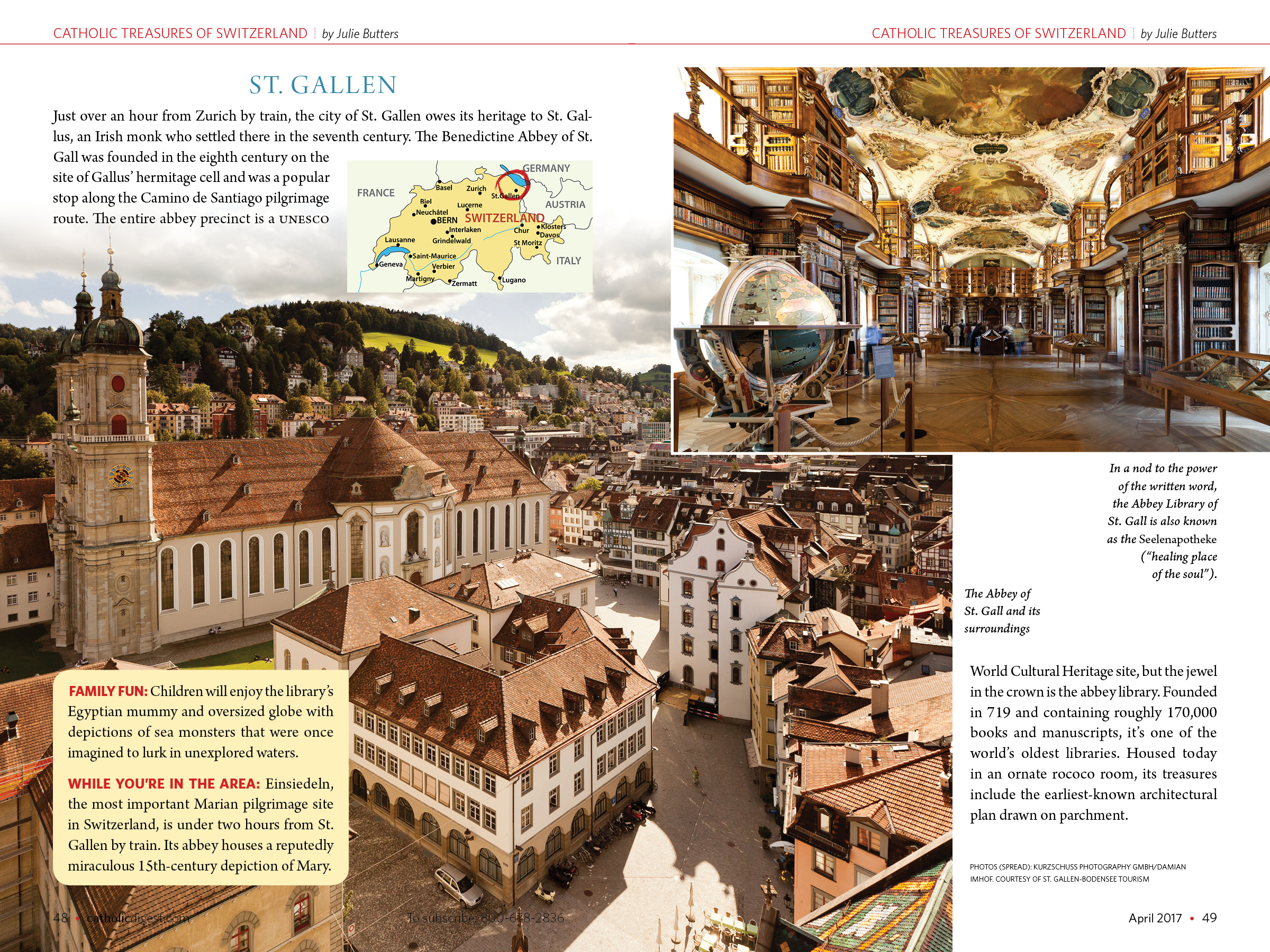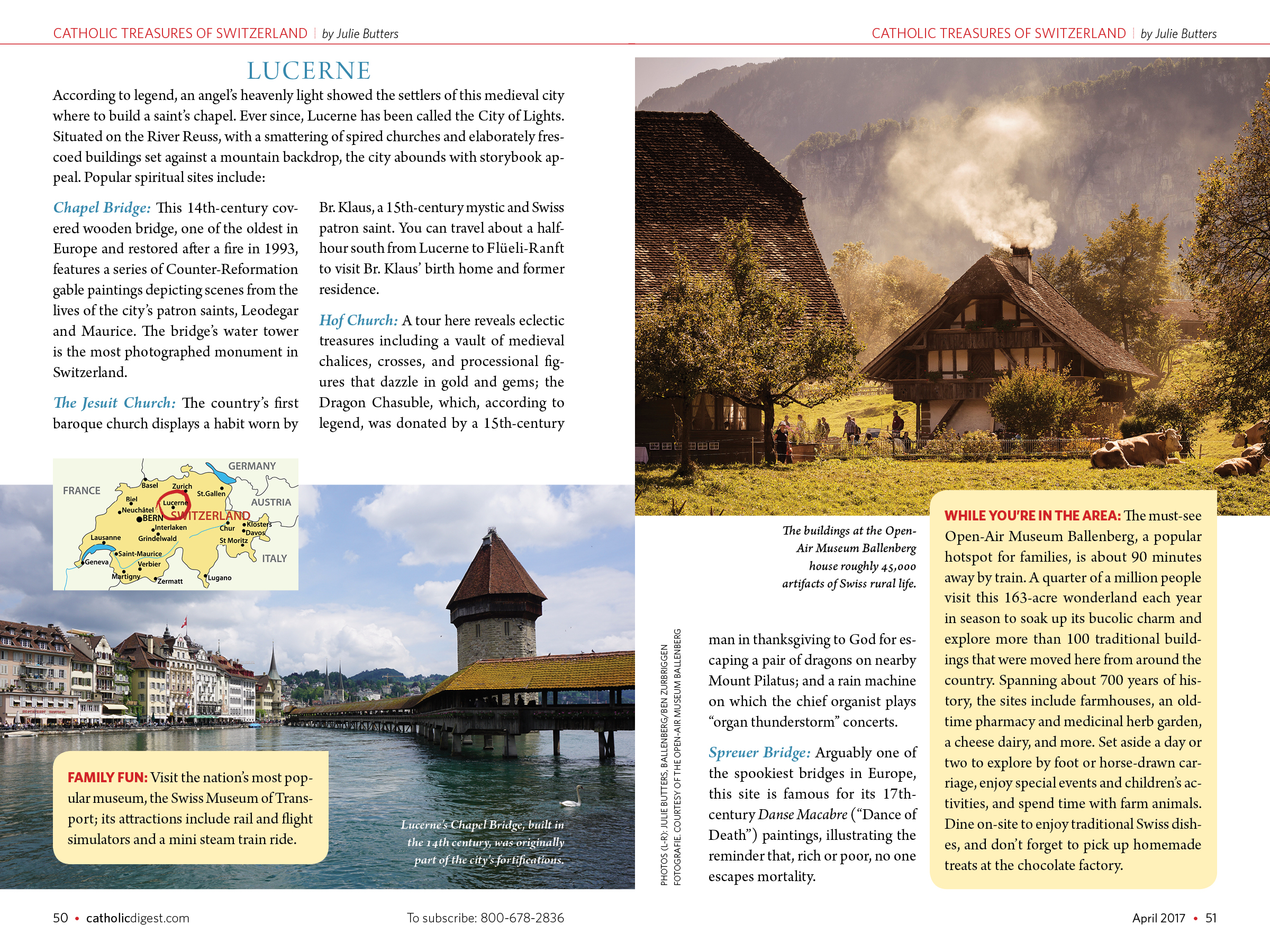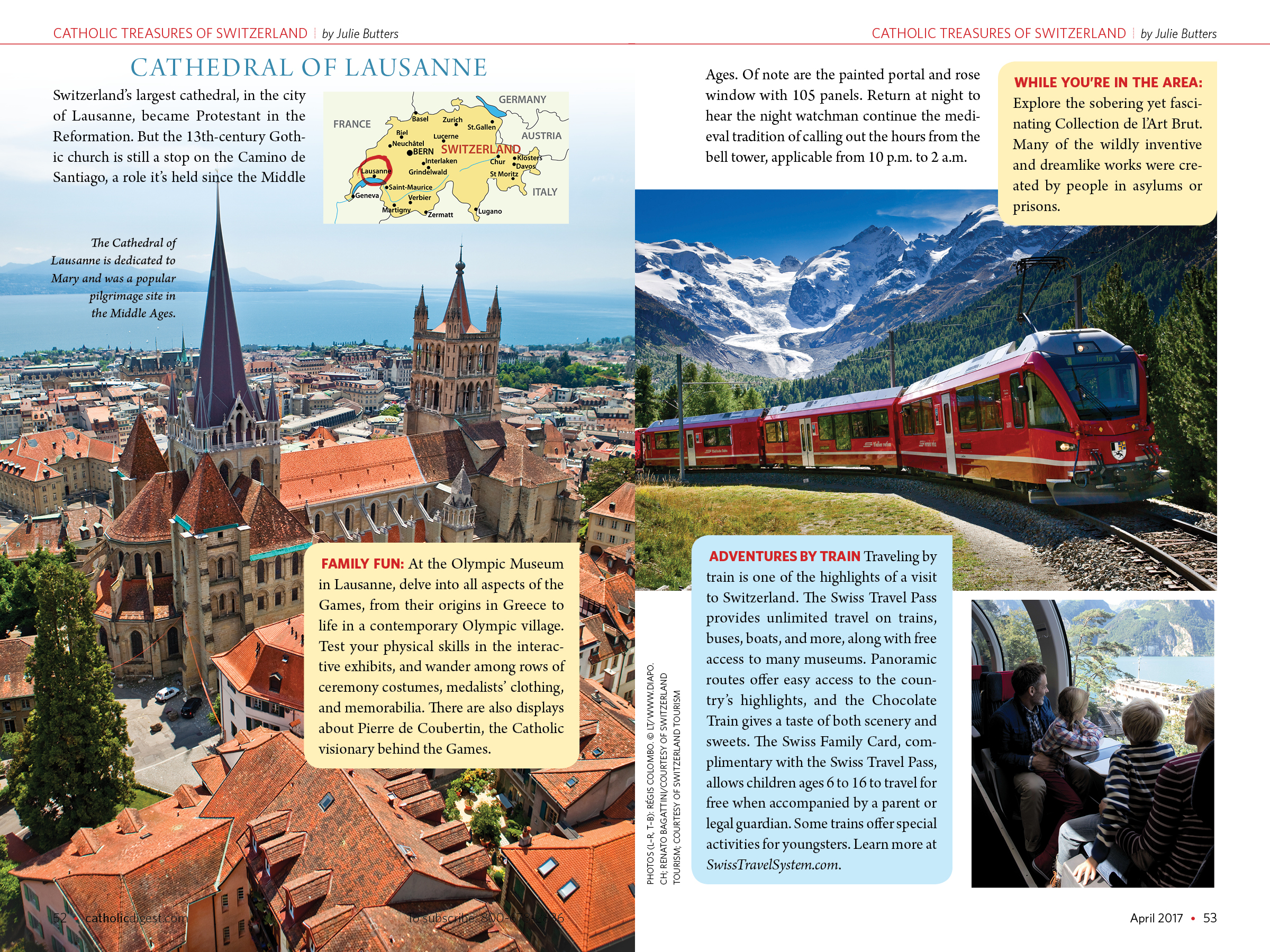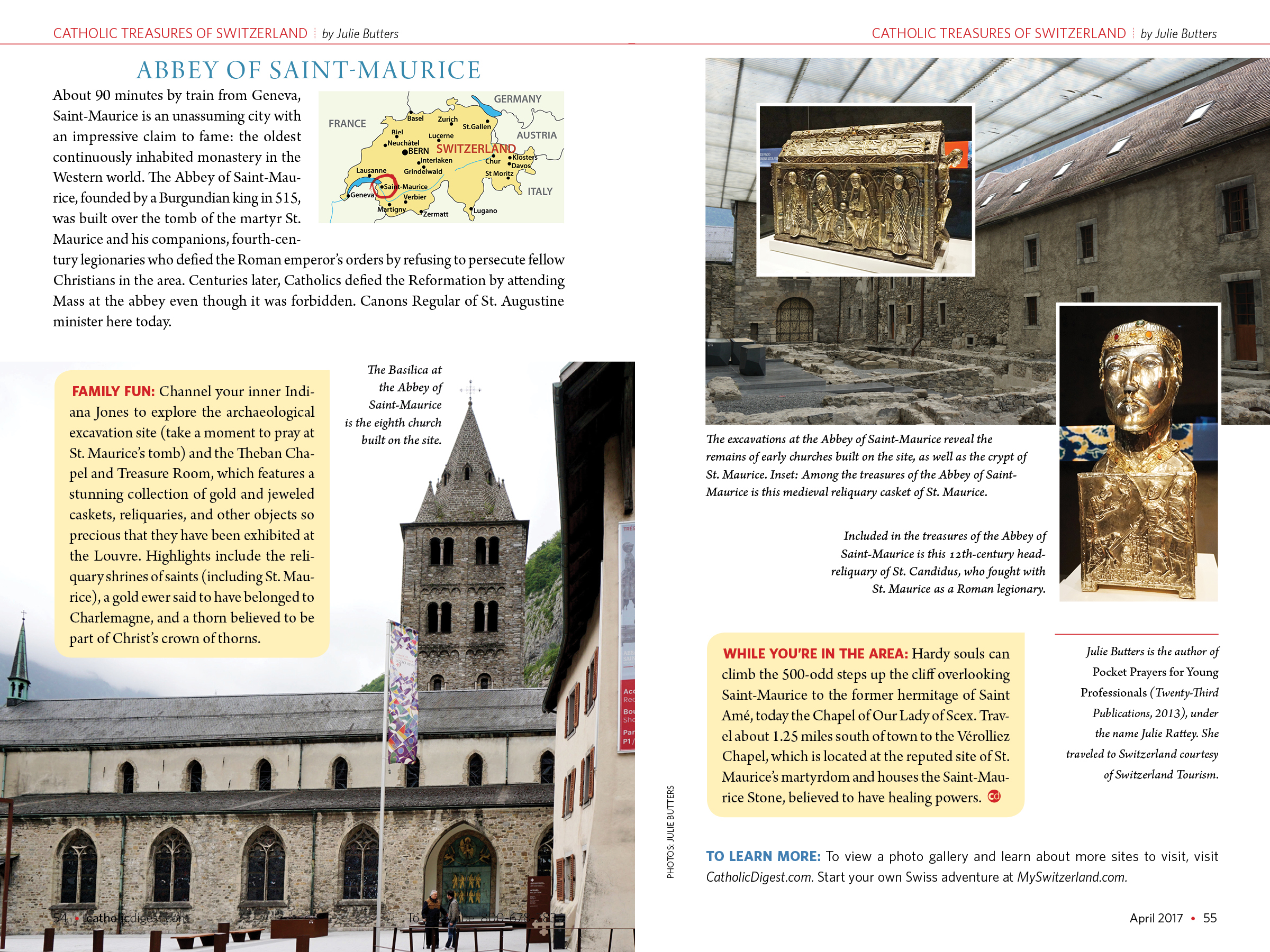 In the book awards, Novalis won:
First place, liturgy, Mass Appeal: 26 Ordinary Ways to Live the Liturgy by Glenn Byer
First place, pastoral ministry, Rediscovering the Art of Dying by Nuala Kenny
Second place, children's books and books for teens: children's books, We Pray in Many Ways by Christine Way Skinner with illustrations by Céleste Gagnon
Second place (tie), marriage: And the Two Shall Be Forever One by Mona Lee-Feehan
Third place, biography, Wine from Raisins by Josef Svoboda
Honorable mention, family life, Sharing Our Story by David Dayler
Honorable mention, history, Conscience of a Nation by Jacques Monet, SJ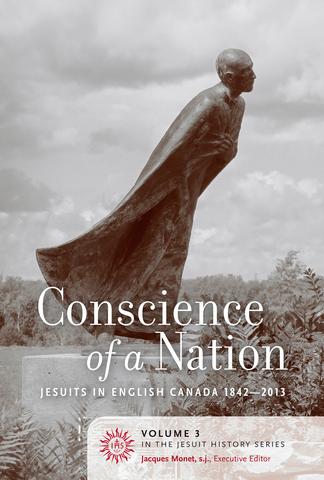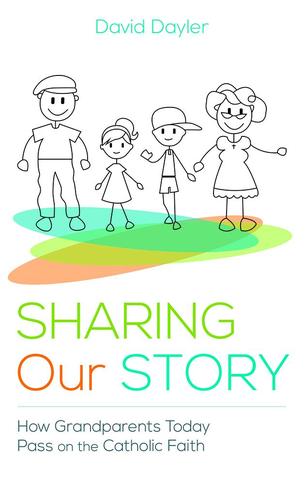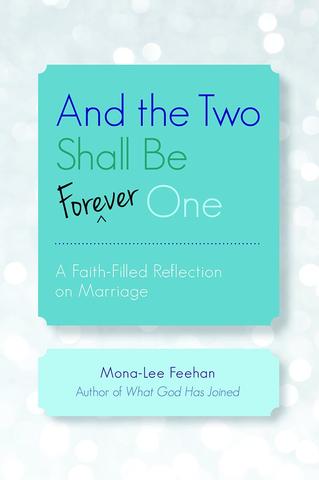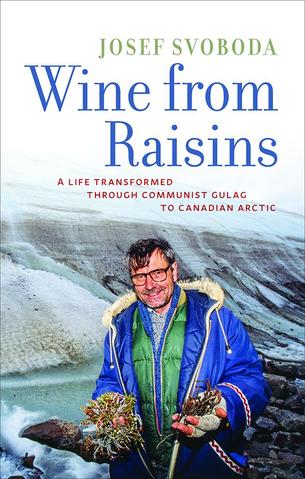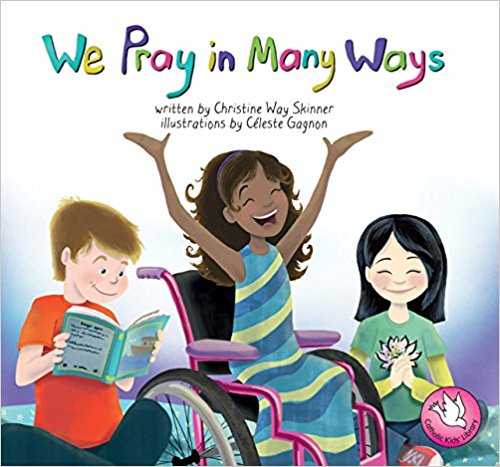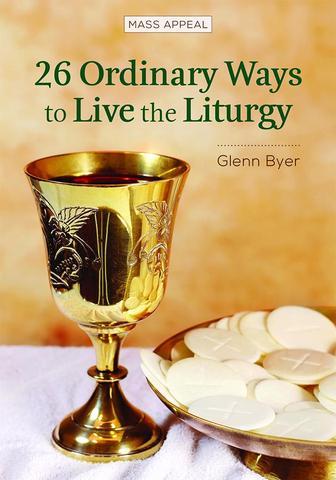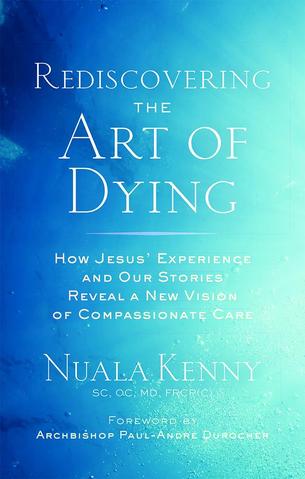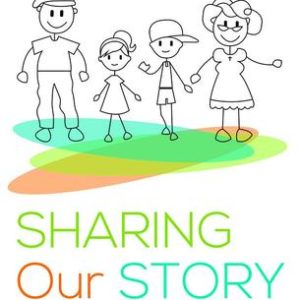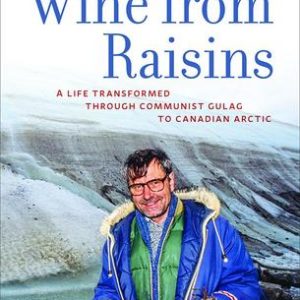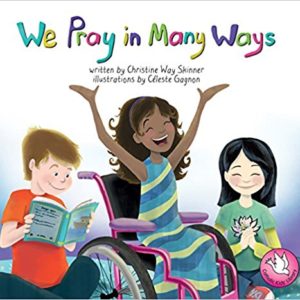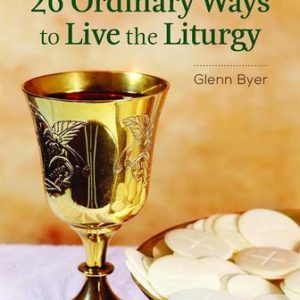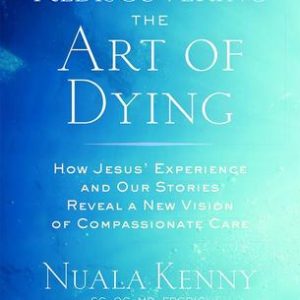 The post Bayard, Inc. magazines, books win 10 Catholic Press Association awards appeared first on Bayard, Inc..